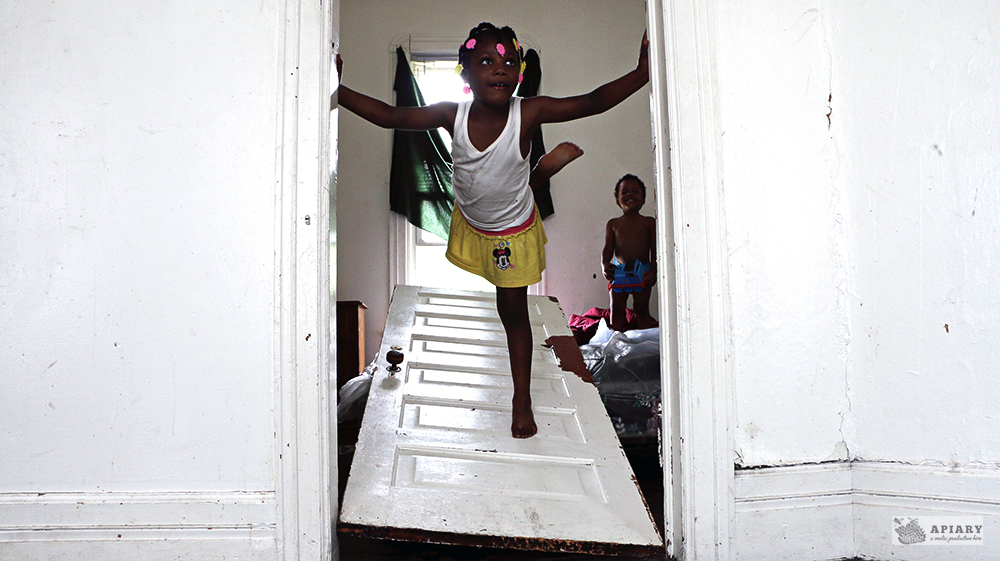 Bringing Up Detroit
Christina Lumpkin's grandchildren playing in her apartment as she makes dinner. Detroit, 2015
Photo and Video snapshots depicting the lives of three different Detroit families. Made in collaboration with Zak Rosen for Michigan Radio.
Dinner with Ms. Chris
East side Detroit resident Christina Lumpkin makes dinner for her grandchildren and reflects upon the things in her life for which she is grateful. Produced in partnership with Michigan Radio.
Mr. and Mrs. Chang discuss the differences of life in Detroit vs. life in Laos. Detroit, 2015
Dinner with The Chang Family
Meet The Chang Family, a first generation Hmong family that is one of the last remaining in Detroit's Osborn neighborhood. This video is the first installment of a three part series on dinner with Detroiters. Made in collaboration with radio producer Zak Rosen and Michigan Radio. michiganradio.org, apiaryprojects.com
Dinner with the Chang Family.
Dinner with the Rittenour-Grassi Family
Meet the Rittenour-Grassi family: relative newcomers to Detroit who just moved to a home in Corktown. This is one of several Detroit families featured as part of the Bringing Up Detroit series on Michigan Radio. To meet more of the families featured check out http://michiganradio.org/topic/bringing-detroit.
Christina Lumpkin and Grandson. Detroit, 2015.
Christina Lumpkin prepares dinner for her family. Detroit, 2015.